Paintings of Li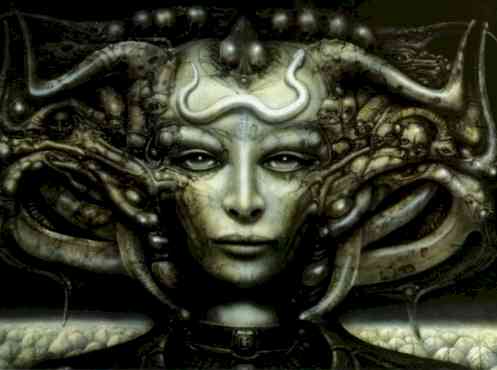 Giger met Li Tobler during her drama study at the drama studio of K. Rellstab in Zurich. When Li got bored with acting she decided to open her own gallery. Together with Jorg Stummer her plan got together and she organized many exhibitions, of Giger his work as well.

Li was a very beautiful woman and stayed Giger his partner till she died 1975. During their life together Li often posed as a model for Giger.

Clik on the thumbnails to view a larger image.